About Dr. Debbie Palmer
Dr. Debbie Palmer is a board-certified dermatologist who has served Westchester County for over 19 years, providing the highest quality medical and cosmetic dermatology care. Dr. Palmer is Co-Founder and Medical Director of Dermatology Associates of New York, in Harrison, where she is a sought-after leader in facial and whole-body rejuvenation with cutting-edge technology—including lasers, injectables, peels, and body sculpting—and customized treatment plans to achieve incredibly natural results.
Dr. Palmer is also one of the country's leading experts in the field of antioxidants and how they can improve the health and appearance of the skin. Widely respected for her expertise, she has had her work published in leading medical journals and has lectured nationally and internationally—about the benefits of healthy eating, antioxidants, and anti-aging— at the 6th World Congress on Polyphenols, the Icelandic Dermatological Association meeting, and the 6th International Conference on Skin Aging and Antioxidants of the International Society of Antioxidants in Nutrition and Health.
She is founder of Replere, a clinically proven, antioxidant skincare collection that helps slow down aging and restore the skin's natural radiance. Replere products are clinically tested with proven results, made from carefully selected natural ingredients, and are paraben, fragrance, and dye free.
Dr. Palmer is one of only several hundred dermatologists in the country also trained in osteopathic medicine—a holistic philosophy and approach that relates each part of the body to the entire system.
After earning her B.B.A. degree from the University of Michigan, and receiving the University of Michigan Alumni Scholarship, Dr. Palmer earned her medical degree summa cum laude from Kansas City University of Medicine and Bioscience, where she was elected to Psi Sigma Alpha, the national medical honors society. She was also the recipient of the Janet H. Glasgow Memorial Achievement Award, given to female medical students who graduate in the top of their class.
Dr. Palmer completed her Internship in Internal Medicine at Northside Hospital and Heart Institute where she was elected Co-Chief Intern. Dr. Palmer completed her residency in dermatology at St. Barnabas Hospital in Bronx, New York, where she was Co-Chief Resident, elected National Resident Liaison, and given the Excellence in Dermatology Award for performing number one in the country on her training exam.
Dr. Palmer has clinical and laboratory background in skin disease research, particularly human gene expression mapping, from the Department of Dermatology, Weill Medical College of Cornell University. She has also participated in investigations involving: risk factors for skin cancer (namely, the inheritance of UVB-induced immune system injury), tissue engineering (for the healing of blisters in patients with epidermolysis bullosa), the treatment of skin and soft tissue infections, and more at the Department of Dermatology, University of Miami School of Medicine and the Miami VA Medical Center.
She is a Fellow and active member of the American Osteopathic College of Dermatology, the American Osteopathic Association, and the American Academy of Dermatology. Dr. Palmer served on the board of directors of Student Advocacy. She was also the past Co-Director of the Public Relations Committee for the Westchester County Medical Society.
Dr. Palmer has co-authored three books, Mindful Beauty, Beyond Beauty, and The Dermatologists' Prescription for a New You! She is the recipient of five book awards including: the Independent Press Award, the Coalition of Visionary Resources Gold and Silver Winner, the NYC Big Book Award, and the Pinnacle Book Achievement Award.
She has been featured in numerous publications including Women's Health, Marie Claire, Cosmopolitan, New You, Teen Vogue, Good Housekeeping, Woman's Day, Refinery29, Happi, Westchester Magazine, Simply the Best, Beverly Hills Magazine, Wewomen, and Hollywood Life.
Dr. Palmer lives in Connecticut with her family.
Awards
Books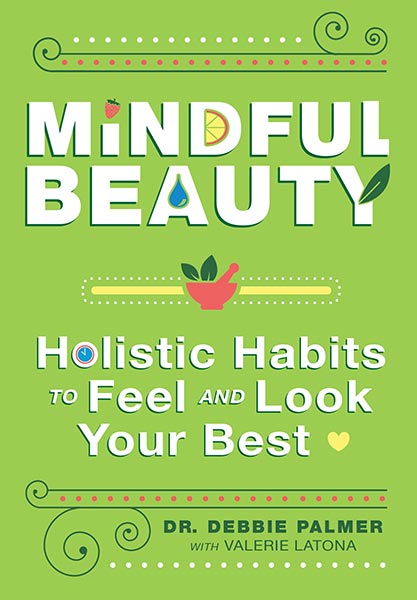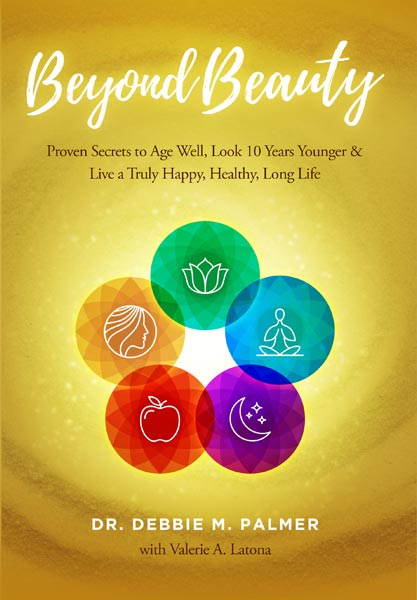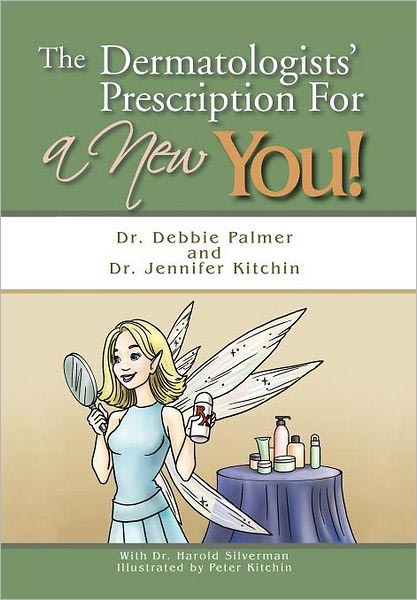 Replere Skincare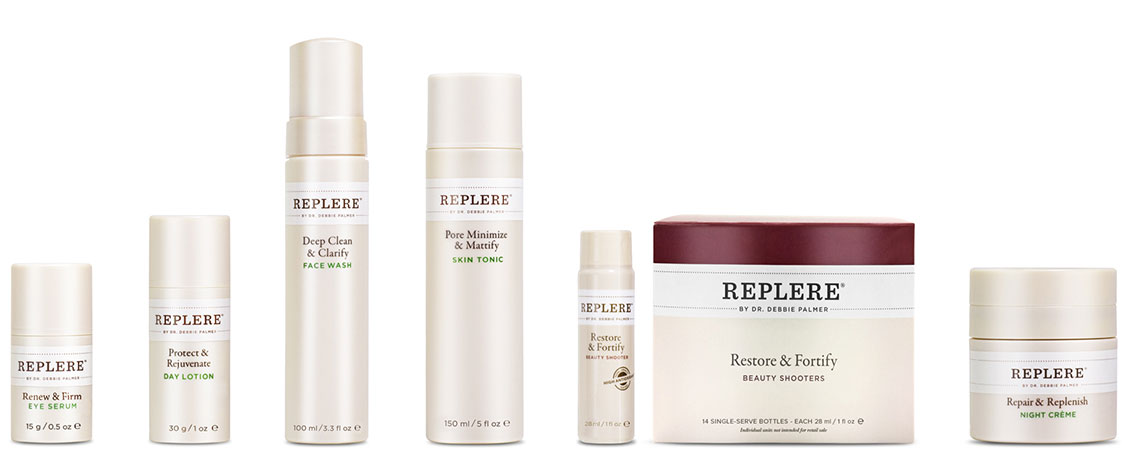 Reviews

Excellent Care

Dr. Palmer and her staff are always very helpful. I've been on a journey with my cystic acne for over a decade and Dr. Palmer has led me to a holistic regimen that has changed my skin. I left my second appointment feeling positive and great about my skin for the future. Thank you!
Self-verified patient of Dr. Debbie M Palmer - Posted on July 24th, 2019

Always helpful and courteous

I have been going to Dr Palmer for years and she is always supportive, thoughtful and courteous. Outstanding office support as well.
Self-verified patient of Dr. Debbie M Palmer - Posted on August 9th, 2019

Phenomenal Doctor

Dr. Palmer cured my rosacea. After just a few weeks on her regime my skin was completely clear and I was able to go out without wearing any makeup. I've never done that in my life! She is also incredibly kind and truly listens to all your concerns. Wonderful doctor!
Self-verified patient of Dr. Debbie M Palmer - Posted on July 22nd, 2019
Press
Online Press
Load More
Print Press
Radio & Podcasts
HealthyLife Radio
Dr. Palmer and Bridgette Shea discuss Cultivating Your Microbiome
HealthyLife Radio
Dr. Palmer and Serge Beddington-Behrens discuss Gateways To The Soul
HealthyLife Radio
Dr. Palmer and Bernie S. Siegel, MD - Three Men, Six Lives
HealthyLife Radio
WTF* is wrong with our health? with Dr. Debbie Palmer and Roberto Tostado
HealthyLife Radio
Dr. Palmer discusses Mindful Beauty with Steve Bierman.
HealthyLife Radio
Dr. Palmer discusses Mindful Beauty with Emily A. Francis.
Unity Online Radio
Dr. Palmer discusses Mindful Beauty with Kelly Sullivan Walden on the Ask Dr. Dream Show.
HealthyLife Radio
Dr. Palmer discusses Mindful Beauty with Sherianna Boyle.
BlogTalkRadio
The Best Ever You Show with Elizabeth Hamilton-Guarino
HealthyLife Radio
Dr. Palmer discusses Mindful Beauty with Emily A. Francis.
HealthyLife Radio
Dr. Palmer discusses her book Mindful Beauty with Dr. Roberto Tostado.
WGCH - News Talk 1490 AM
Dr. Palmer discusses how to winterize your skin!
eHealth Radio
Winterizing Your Skin with Dr. Debbie Palmer
Television and Video Streaming
Load More